Villa in Majorca
(Balearic Islands)
A luxury retreat in Majorca: the location, the Villa, the gardens, the swimming pool and the landscape. Majorca is simply fantastic.
OUR ESTATES
Contact
Only the Best: a private villa Majorca
The Villa in Mallorca is located in one of the most beautiful private estates on the island, very near Porreres. The house is an 18th century mansion that has been fully restored to become a private spectacular villa. Situated inland amidst mountains it is also near the most important historic monuments in Majorca as well as very close to a wide range of leisure options and places, such as craft markets, bars, coffee shops and a wide selection of restaurants.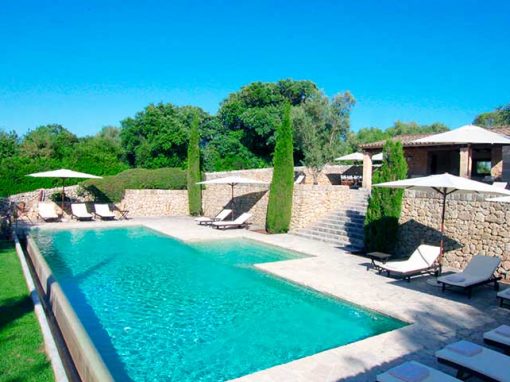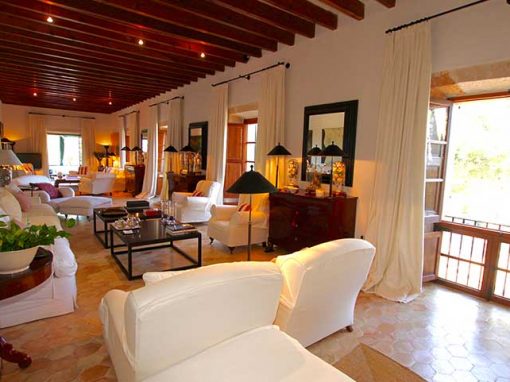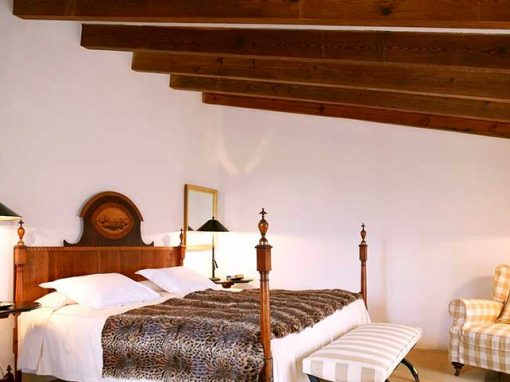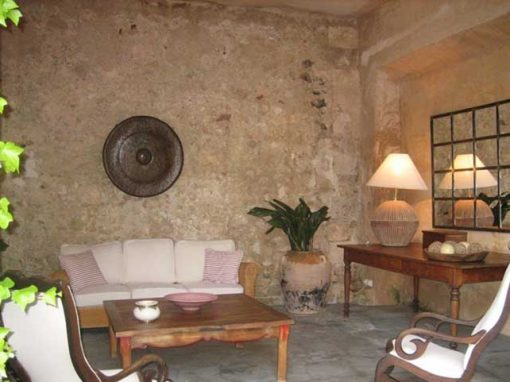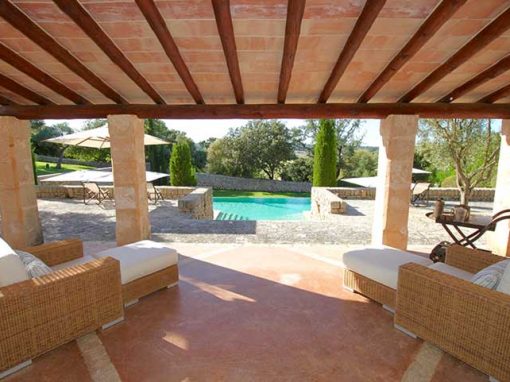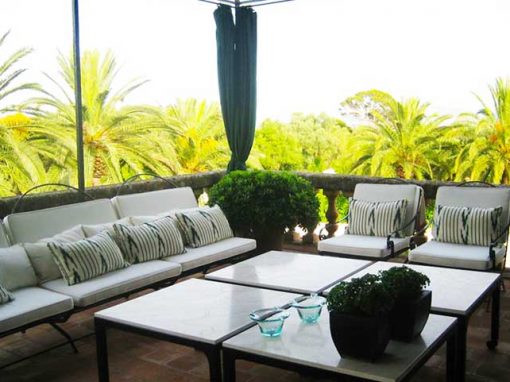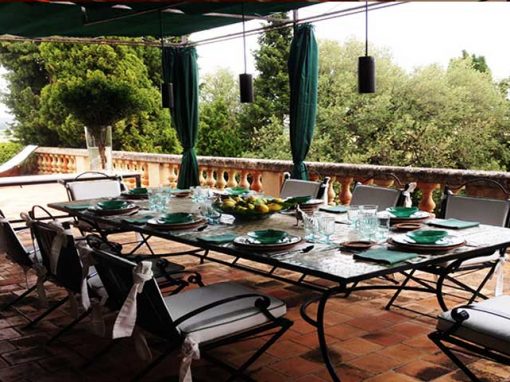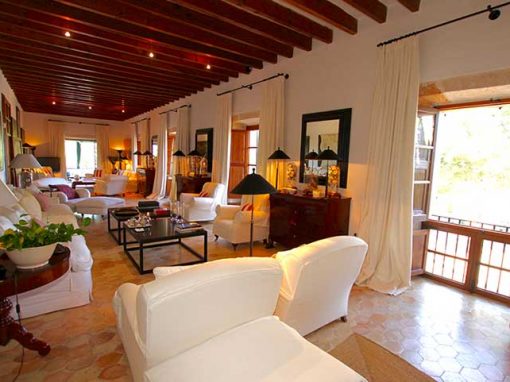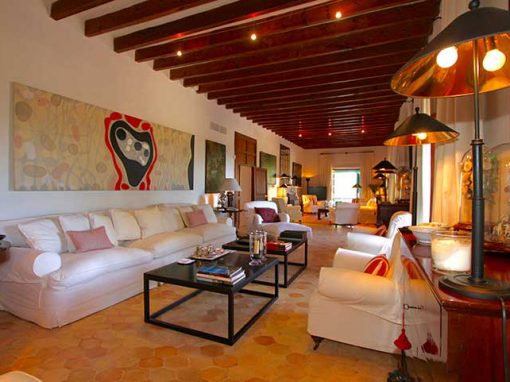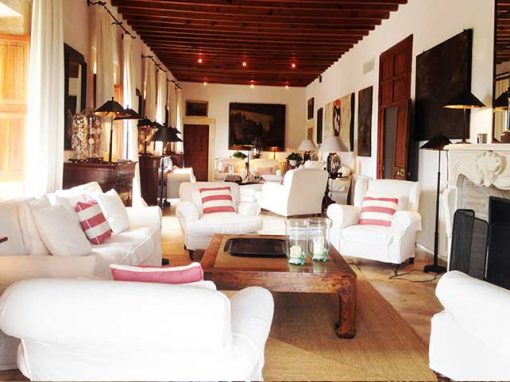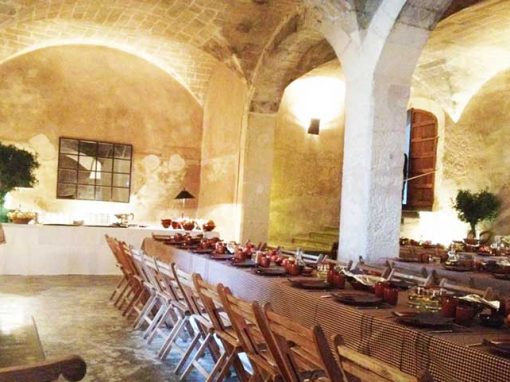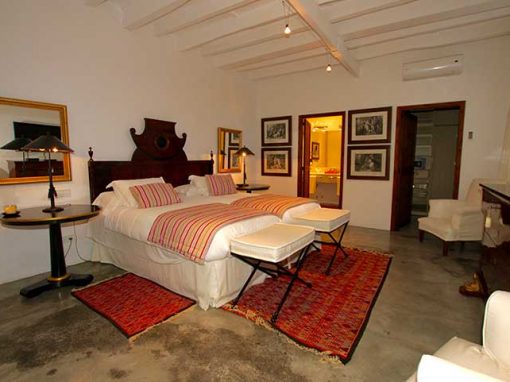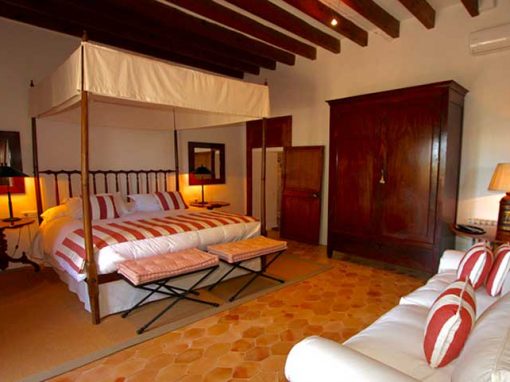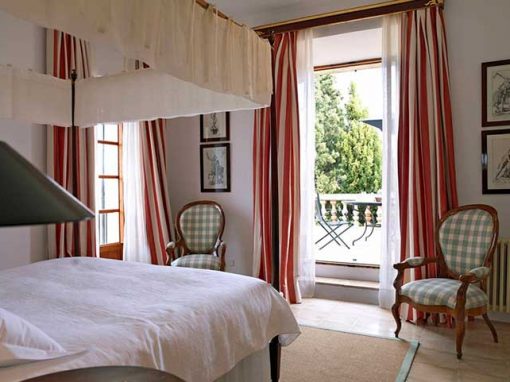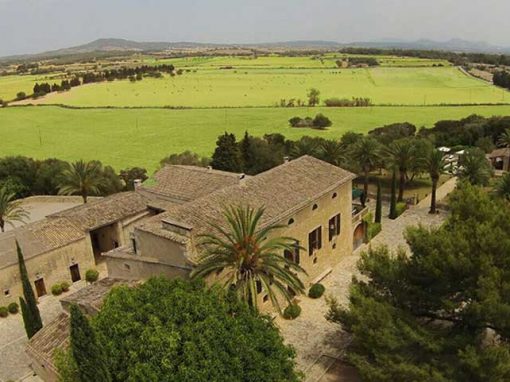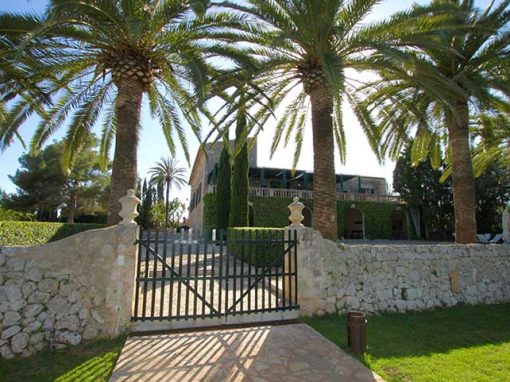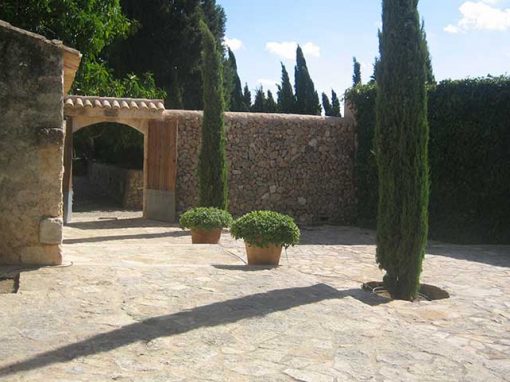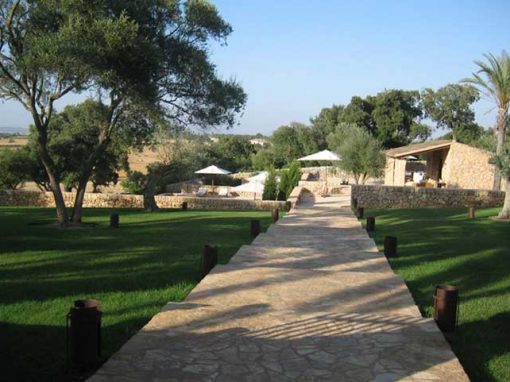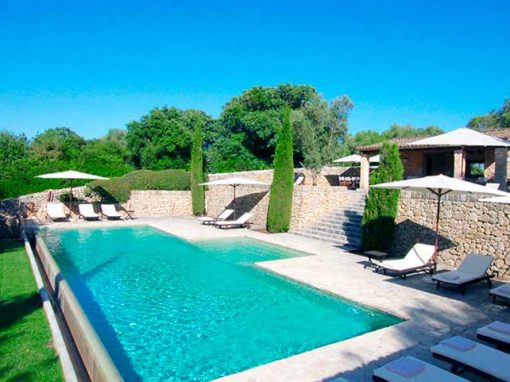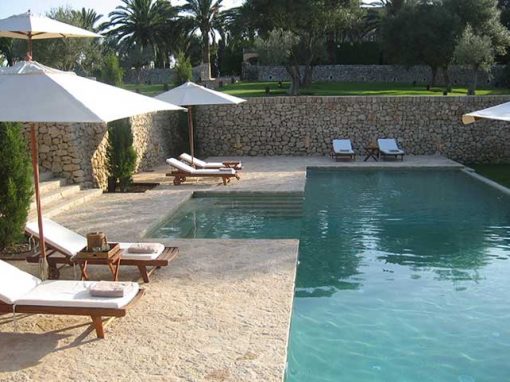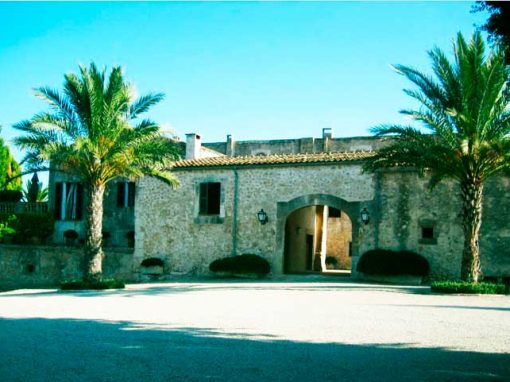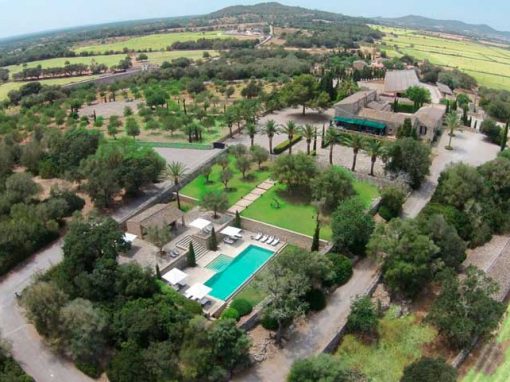 18 Pax
6 suites and 3 double bedrooms
LOCATION
Municipality of Porreres, Majorca. 20 mins. from Trenc Beach, the golf course, the marina and the airport and 40 mins. from Palma.
AMENITIES
Swimming pool, 150 hectares of land, large lounges, dining room, a courtyard, several patios, a garden area and a chapel, Wi-Fi.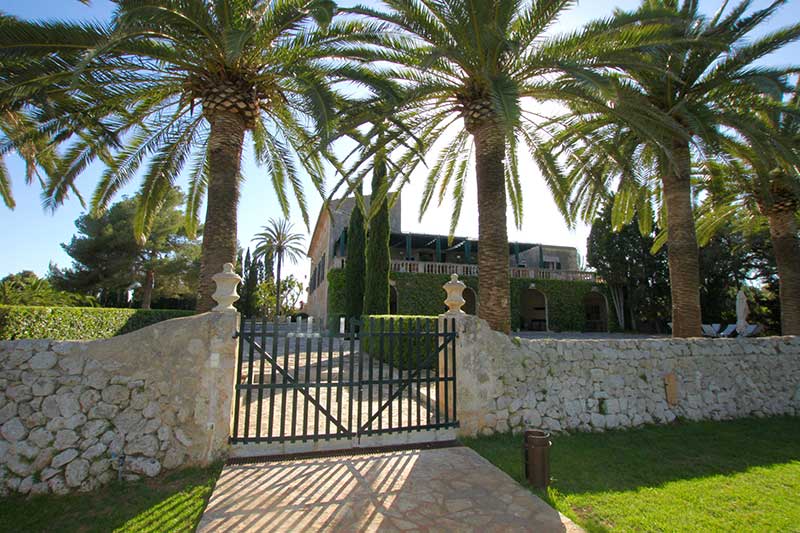 About the Villa
A stay in this Villa is the perfect opportunity to live a magical experience. This house is full of history and has an important contemporary art collection as well as works from masters such as Salvador Dalí. All of this is combined with every luxurious modern amenity and comfort.
The Villa has wide and carefully manicured gardens and several chill-out areas around a big swimming pool. Also, there is a wide variety of native island vegetation that is perfectly integrated with the landscape, providing a calm environment that allows guests to relax in every corner of the Villa.
The house's interior design is spectacular. The original architecture has been restored, placing special care on the wooden beams that support the stone building. It has large living rooms, very comfortable both in winter and summer and where the most careful attention has been given to every detail.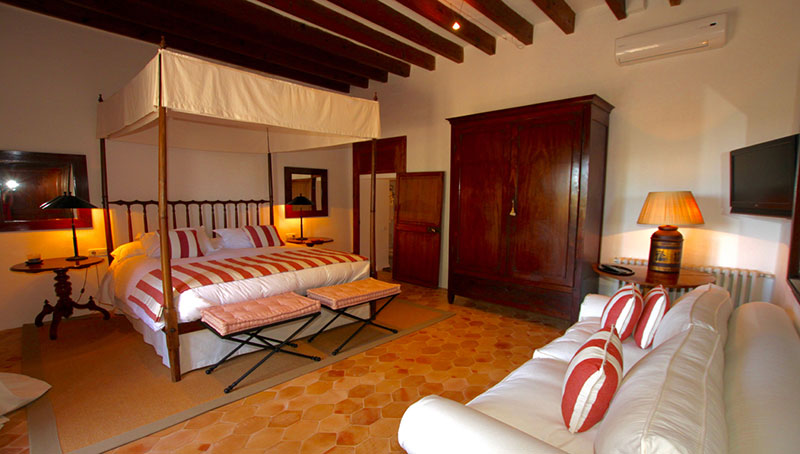 The property has nine magnificent bedrooms designed along the style of the house. Some of them have a balcony and wonderful views of the island. Without a doubt, this Villa is one of the best options that the island of Mallorca can offer to those who want to spend an unforgettable vacation in one of the most beautiful places in the Mediterranean Sea.