Our Story: luxury private estates and villas
Welcome to the excellence of detail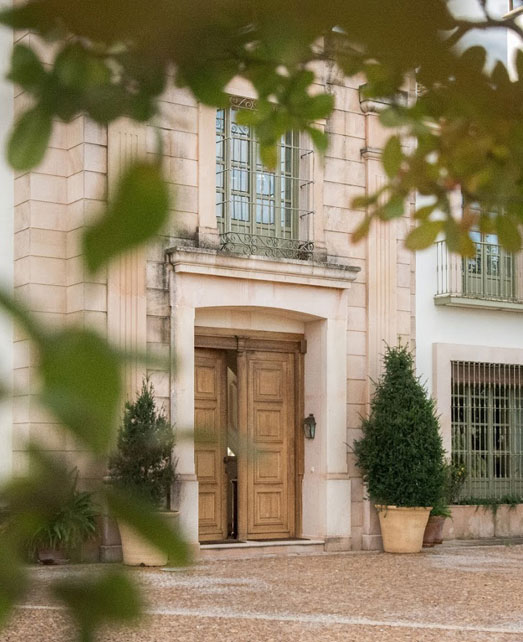 At Unique Private Estates we offer an unknown Spain that will surprise you. A different Spain that just surprises everyone at our selection of private country houses with a philosophy: "tailor made" and with "soul".
We present venues located on exclusive and unique natural spaces with their own characteristics, culture and spanish cuisine, where the privacy, luxury, discretion, uniqueness and excellence in every detail make these places privileged destinations to stay.
Immediately you will feel at home thanks to the beautiful décor, the friendliness and the cozy atmosphere. These, together with a service superior to that of a 6-star hotel, are our most special qualities. It is therefore not surprising that we have become a benchmark for the sector. We offer different and unique destinations, where getting away from it all and nature becomes the start of your journey.
We invite you relax at our luxury real estates and villas where you will feel all the warmth, the closeness and the discretion of a private home.
Get to know the other side of Spain: its history, tradition, modernity and exclusivity
Rent luxury private estates and villas
Our luxury private estates & villas offer an unbeatable combination of luxury, privacy and service. During their stay, our guests enjoy a bespoke unique experiences with our emblematic 6-star hotel quality services and the most exquisite level of attention and care provided by our own staff in every detail they might wish for. The most luxurious homes away from home.
Luxury private estates surrounded by nature. Historical buildings, local architecture, design and personality that give a real soul to these unique places.
HIGHLY PERSONALISED SERVICES
Butlers, housekeeping, chauffeurs and chefs. Complete in-house trained household teams at each one of the properties.
Your home away from home
We give you everything you would expect from a 6* Hotel with the necessary privacy and exclusivity to fully enjoy the beautiful property and its surrounding areas.
For the guests that want something above a luxury hotel
TOURISM & LUXURY EXPERIENCES IN SPAIN
Picturesque villages, castles, medieval cities… unique spaces. 
The properties are located in areas with great cultural interest and we can arrange all the activities for you.
Spain and all its little gems at your fingertips
In our estates gastronomy based in spanish cuisine is a top priority. We use the very best ingredients to give you the perfect local specialties as a reflection of the cultures, climates and landscapes
Excellent traditional cuisine with the best of local and regional produce

"An extraordinarily good time"
"Our stay has undoubtedly been too short because we had such an extraordinarily good time. Everything was spectacular, the place, the refinement of the house that has every remarkable detail, as well as the kindness and professionalism of all the people who attended us. We have decided to repeat our next leadership seminar at La Nava."
Chanel

"The intelligence of my children has brought me to this wonderful home to celebrate a historic birthday. It is impossible to improve anything. This earthly paradise is what makes Spain different from the rest of the world – and Isabel's gastronomy is spectacular. Thank you for the way you have treated us."
Jm Juncadella

"Diligence and professionalism"
"Our deepest and most sincere gratitude for having always and at all times treated us with such diligence and professionalism. What is more, with such enthusiasm and affection, allowing Stephanie and I to enjoy our time with our respective families. A wonderful weekend that we will remember forever. La Nava and all of you will remain in our hearts. "
VS

"We liked the estate very much; the owners were charming. The house was a spectacular place for a meeting of this kind. This place is even recommendable for spending the night, as the breakfast and all the homemade food was exquisite. We also liked the activity and it was well prepared. In short, everything went great."
Coca Cola